Planning with Purpose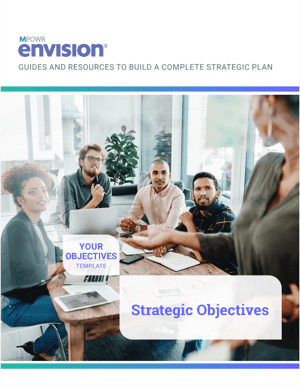 Objectives are the bridge between organizational plans and the tactics that execute them. An invaluable part of any strategic plan, objectives introduce time-bound elements to your plan development.
Our helpful guide will walk you through how objectives fit into a robust strategic plan, how to write them into your plan and how you can use them to inspire and motivate execution.
To maximize effectiveness of this guide, be sure to complete the strategies worksheet prior to start.
Learn more about setting your organizational objectives with our downloadable guide–>
Next up: Writing Tactics or "Action Items"