Values: When Actions Speak Louder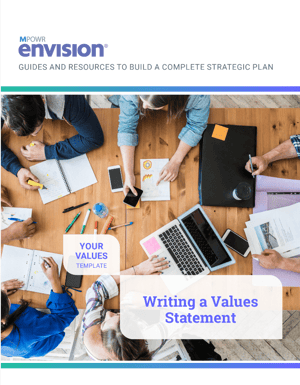 Values are the guiding principles of an organization as well as individual team members.
Values are important to strategic planning because they inform what the plan stands to accomplish. Since values reflect who you are, they affect what you do and how you do it, which comes to define your organizational culture.
Learn more about setting your organizational values with our downloadable guide–>
Up next: Define Your Segments